I'm going to try to make this a weekly post, usually on Saturdays, because, let's face it, I can spend $100 on books/bookish things REALLY quickly and easily! And, if I go over, there's always next Saturday!
Of course, there are no shipping charges or tax. It's my fantasy money, and I've decided!
Clicking on the image *should* take you directly to that link. Unless its noted, that site is amazon.
Today is Dr. Seuss' birthday! In honor of that, all my "purchases" today are Dr. Seuss related!
6 books for $26.25
6 more for $29.44
And my very own copy, $7.68
From etsy: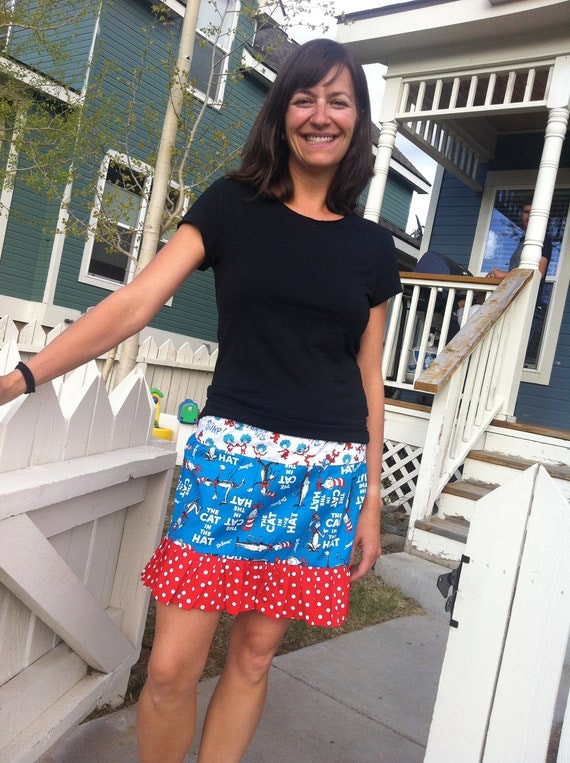 Dr. Seuss skirt! The only one I could find in adult sizes! I would so wear this to school on Dr. Seuss day! $35.95
Grand total: $99.42